Our Core Values: How We Make a Difference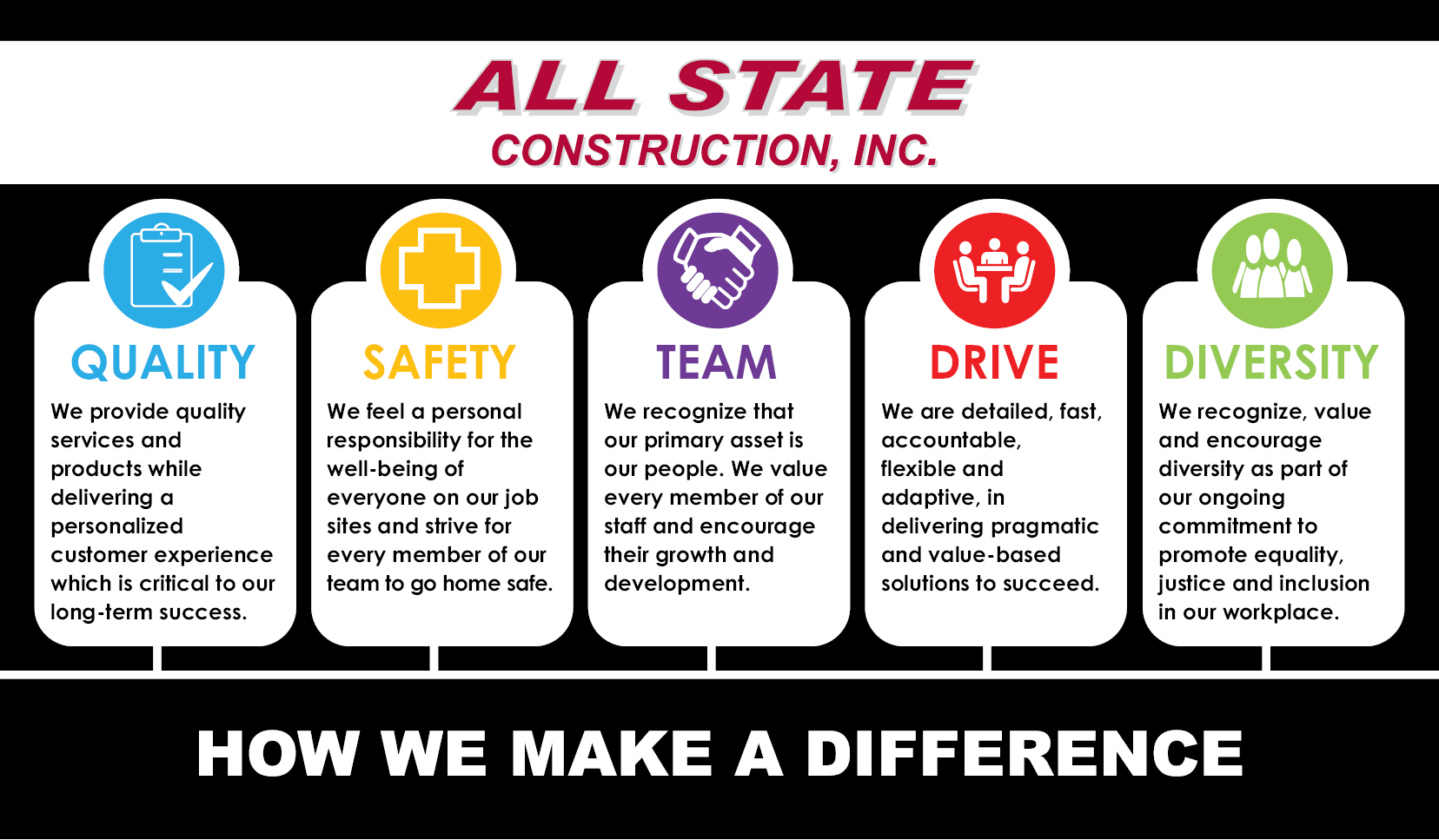 Quality
We provide quality services and products while delivering a personalized customer experience which is critical to our long-term success.
Safety
We feel a personal responsibility for the well-being of everyone on our job sites and strive for every member of our team to go home safe.
Team
We recognize that our primary asset is our people. We value every member of our staff and encourage their growth and development.
Drive
We are detailed, fast, accountable, flexible and adaptive, in delivering pragmatic and value-based solutions to succeed.
Diversity
We recognize, value and encourage diversity as part of our ongoing commitment to promote equality, justice and inclusion in our workplace.